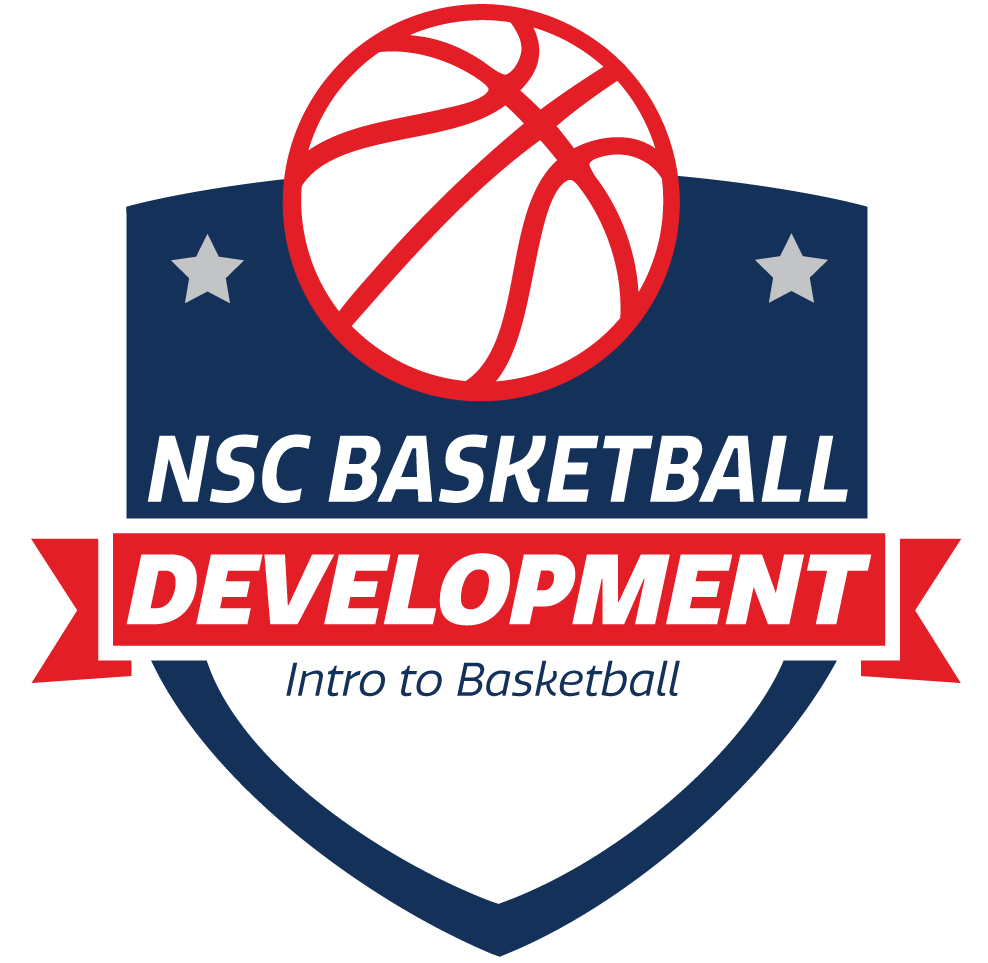 Get in the game with our exciting intro to basketball program! We offer two levels: Intro I and Intro II! Dribble, shoot, pass, and learn defense from our expert coaches to introduce the fundamentals of basketball. Join us for a season of hoops and fun!
Spring Session

March 5, 2024

-

April 23, 2024

Summer I Session

May 7, 2024

-

June 25, 2024

Summer II Session

July 30, 2024

-

September 17, 2024

Fall Session

September 24, 2024

-

November 12, 2024
Intro to Basketball – Fall
Spring Registration Deadline:

02/05/2024

Summer I Registration Deadline:

04/07/2024

Summer II Registration Deadline:

06/29/2024

Fall Registration Deadline:

08/24/2024
Age Ranges: Intro I (ages 4-6) Intro II (ages 7-9)
Intro to Basketball is a progressive development system for young athletes who are interested in the sport of basketball. There are two levels within the Intro to Basketball Program: Intro I and Intro II. The primary objective is to allow each athlete to build important fundamental skills throughout each level in order to propel them into the sport of basketball.
Intro to Basketball introduces young players to the basic fundamental skills of the sport.
All levels incorporate basketball skills with motor, physical, mental and social skills in a positive environment. This program also builds self esteem, confidence, promotes sportsmanship and fair play while instilling a love and passion for the game of basketball.
Features
– 8 sessions
– Professional instruction
– Low player to instructor ratio
– Proven teaching methods for best results at younger ages
– Receive an Intro to Basketball T-Shirt
NSC Event HQ. This system will streamline your enrollment process and give you more access to your customer account. Use this system to register for Intro to Basketball I or II.
If this is your first time using the system, you will need to create a NSC Event HQ Household Account. The account owner must be 18 years of age or older.
After you have created your account, verify your email and set up your password. You can then add your spouse and/or children as "participants". Click here to get started.
If you already have an account then login here.
Contact the program director with any questions or for further assistance.
Program Fee includes a shirt, 8 practices, and a fun and inviting atmosphere to learn the sport of basketball.
*Financial scholarships available: please contact the program director for more information and to request the financial scholarship application form.
Refund Policy
– 30-10 days prior to start of class – 75% refund
– 9 days prior – 50% refund
– After session begins: In house Credit (dependent on # of sessions attended)
– Injuries = full refund with medical note (dependent on # of sessions attended)
Program Cancelation Policy
The following policy will be enacted IF a program hosted by the National Sports Center MUST be canceled by the directives of the State of Minnesota or the Minnesota Department of Health. Please know that our top priority on making decisions moving forward will be the safety and health of our participants, coaches, employees, and spectators.
Participants will receive a refund for your program entry. Participant registration refunds will be processed at 100% of the registration total.
*Please note that if a participant elects to drop prior to the program, the above voucher policy will be in effect. This includes participants making their own decision to withdraw prior to the potential cancellation.
If a customer (club, *team, individual) is required to quarantine due to illness or exposure to the COVID-19 virus, and are unable to participate for this reason, a refund will be not be issued unless done within the parameters of the existing policy. The event director will reschedule, if possible. Reschedules are not guaranteed to be on the same day or time as originally scheduled.
*Roster adjustments may be allowed per event directors discretion.
Surcharge Fee
The National Sports Center has instituted a 2% surcharge on all submitted card payments to help cover a portion of the processing fees assessed to the NSC by the card processing companies. Customers can avoid the fee by registering online and paying with an e-check.
How do I register?
– Registration for all Intro Programs is through our NSC Event HQ website.
– For information on how to register, please visit your specific intro program website, and find the step by step process under the Registration System tab.
When will I receive session updates?
Participants will receive an email one week prior to the first day of the program with all the information needed. If you have any questions prior to then, please feel free to reach out to the specific program director.
Do I need to bring equipment?
– For Intro to Hockey, we have a list of required equipment on the main website found HERE under the equipment tab.
– All other Intro Programs DO NOT require equipment.
Are there pre-requisites for each level?
– Intro to Hockey pre-requisites can be found on the main webpage HERE under the curriculum tab.
– All other Intro Programs are designed based on age level.
– For any questions regarding which level to register for, please feel free to reach out the to specific program director.
Can parents participate in class / be on the field or court?
Our intro to sport programs are led by our experienced and knowledgeable coaching staff. We ask that parents do not participate on the field/court with the participants during class (warming up before class is fine is space is available). IF your child requires extra assistance during class, please contact the program director prior to the class starting to work out a plan with the coaching staff.
Will I be notified for weather cancellations?
– Indoor Sports/Practices: Indoor Practices will not be cancelled due to inclement weather.
– Outdoor Practices: Participants will be notified 2-3 hours prior to the start of practice if inclement weather cancels practice for that day.
Spring Session




03/07/2024

-

04/25/2024




$110

Per Participant

Summer I Session




05/09/2024

-

06/27/2024




$110

Per Participant

Summer II Session




08/01/2024

-

09/19/2024




$110

Per Participant

Fall Session




09/26/2024

-

11/14/2024




$110

Per Participant