Press Guidelines
National Sports Center welcomes media inquiries. Our media communications staff is ready to help you cover NSC events, facilities, people and programs. Credentials are required for some events. Please contact us for more information.
If you are looking for general information on the National Sports Center, please check the following links:
The pages under Sports have extensive information about the diverse sports programming at the NSC.
If you have further questions, please give us a call at 763.717.3874.
Brand Guidelines
The National Sports Center is a nationally recognized leader in youth and amateur sports. It is focused on hosting and creating top-tier events that promote good sportsmanship, quality competition and a lifetime of athletic activity.
The following logos are available for public use. Please refer to the National Sports Center brand guidelines document for rules on usage.
If you have any questions or need additional files or formats, contact the NSC Marketing Department – marketing@nscsports.org.

Full Color | Horizontal | PNG

Reverse | Horizontal | PNG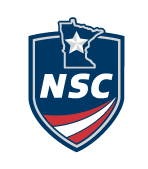 Full Color | Shield | PNG

Full Color | Horizontal | JPG

Reverse | Horizontal | JPG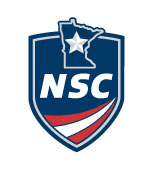 Full Color | Shield | JPG
Full Color | Horizontal | SVG
Reverse | Horizontal | SVG
Full Color | Shield | SVG