Join us for an exhilarating twist on a traditional soccer tournament at Kick-or-Treat! Lace up your cleats, grab your costume, and get ready for thrilling competition on the field. Show off your skills, and Halloween style at this event where soccer and costumes collide!
October
21
, 2024
-
October
27
, 2024
Kick or Treat Indoor Soccer Tournament
Registration Deadline: 10/6/23
Must abide by the 2024 MYSA Season birth-year age grid.
9U/10U Girls
11U Girls
12U Girls
13U Girls
14U Girls
15U Girls
HS Girls (16-19U)
9U/10U Boys
11U Boys
12U Boys
13U Boys
14U Boys
15U Boys
HS Boys (16-19U)
Middle School Adaptive Division (11-14 yrs old)
High School Adaptive Division (14-18 yrs old)
Enter our Kick-or-Treat Costume contest by submitting your photo's to our photo drop box link (coming soon). Take a picture at the event and tag us on social media as well!
The winner of the contest will receive a prize pack from Dave & Busters!
As long as costumes don't get in the way of play you are allowed to wear them. If an accessory hinders play you will be asked to remove it and leave it on the sideline.
Referees and/or Tournament Official has final say on whether a costume hinders play.
If costumes are too similar to opponents, home team must wear pinnies.
Monday, October 23: High School 16U-19U Boys and Girls (Games start @5PM)
Tuesday, October 24: 15U Boys and Girls (Games start @5PM)
Wednesday, October 25: 14U Boys and Girls (Games start @5PM)
Thursday, October 26: 13U Boys and Girls (Games start @5PM)
Friday, October 27: 11U Boys and Girls (Games start @5PM)
Saturday, October 28: 12U Boys and Girls
Sunday, October 29: 9/10U Boys and Girls
*Adaptive Division Dates Coming Soon
The National Sports Center has frequent opportunities for competitive vendors to support campus events. Please apply by completing the request form below to be considered for an event. The National Sports Center will contact you upon receipt of your completed document. 
NOTE: Submitting this form does NOT guarantee that you will be selected as a vendor. 
The National Sports Center thanks you for your interest in doing business with us.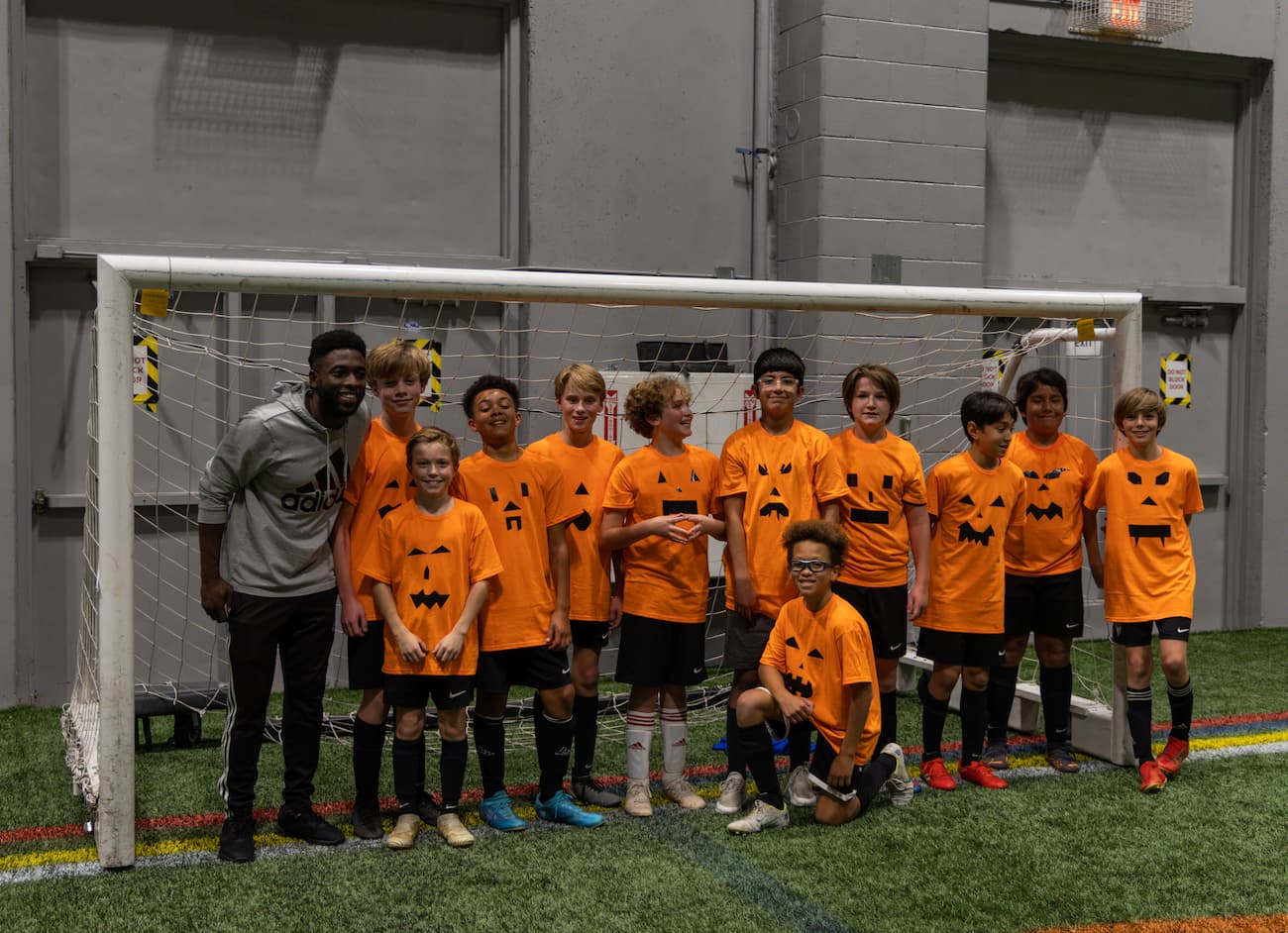 Team Fee





$235

Registration Deadline Oct 6, 2023

Early Bird Discount ended

Price change to $235 on Sep 26, 2023

Registration is Closed